About Beef
Rigorous traceability system
The feature of Japanese wagyu beef is the marbled fat; rich and sweet meat presenting fruity aroma with a hint of coconuts; and rigorous traceability system that allows anyone to confirm production history of each cattle with the individual identification number.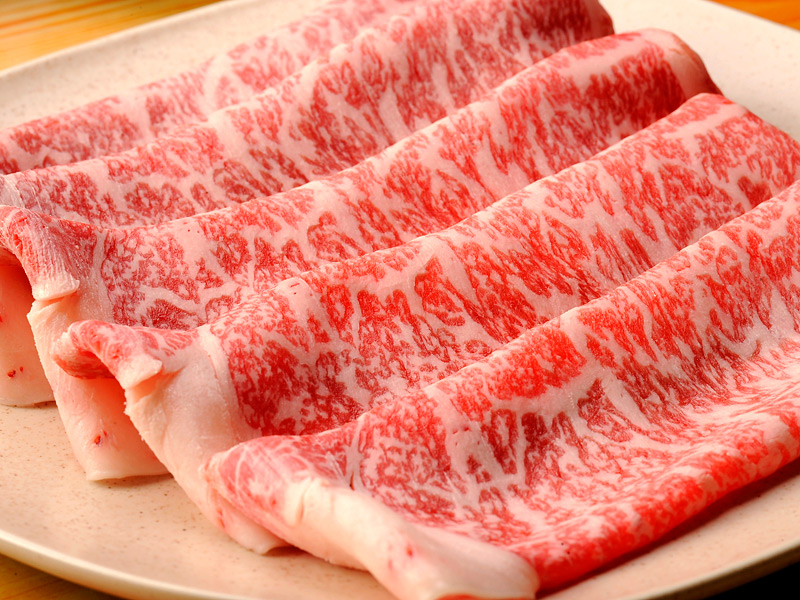 Advertising and Development of Japanese Beef
We endeavor to communicate the appeal, technology and value of Japanese beef in cooperation with the Federal Meat Academy. We are also working on development of local market focused products including local processing overseas.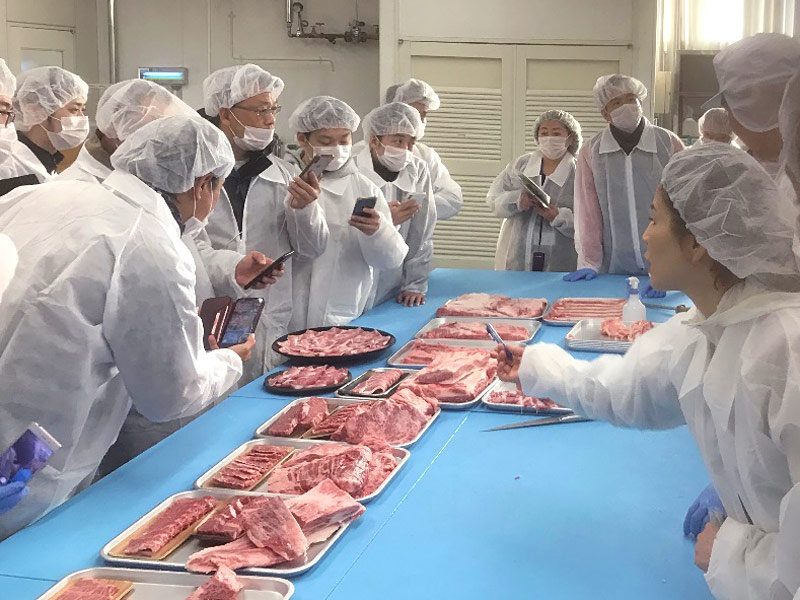 Explanation of Characteristics and Value of Parts
Click on each part to jump to details.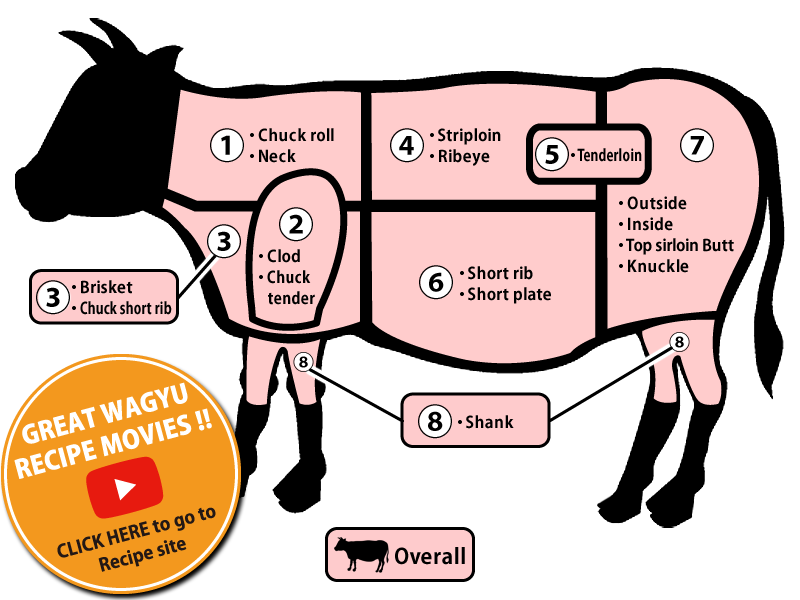 Overall Image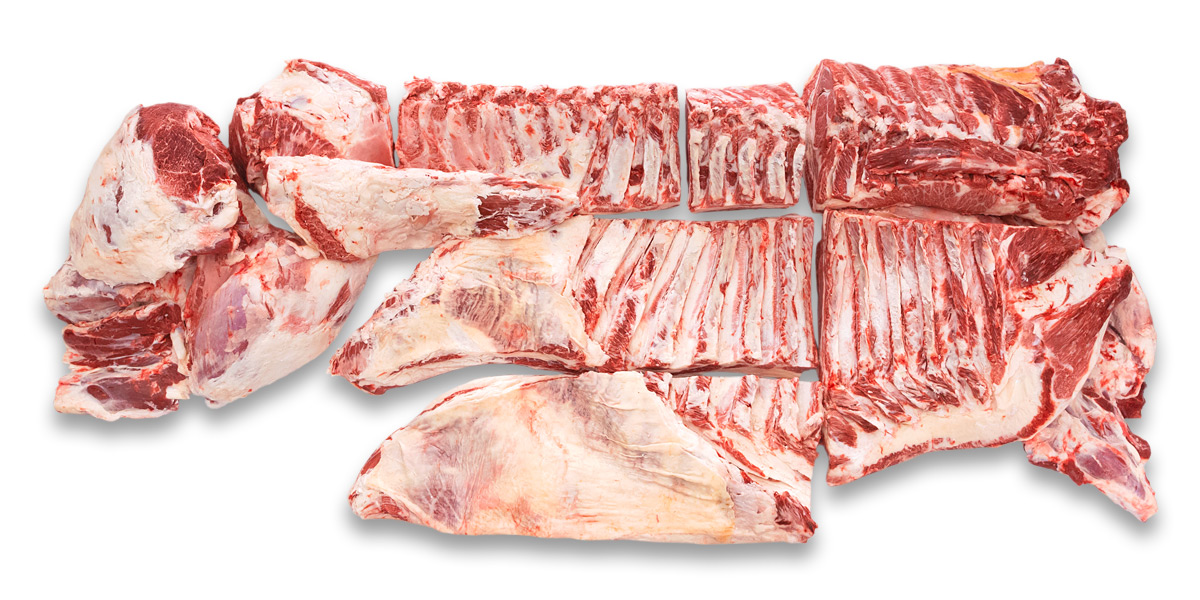 Overall Image (combined parts at their original position)
① Chuck roll, Neck
Component Ratio: 14.7%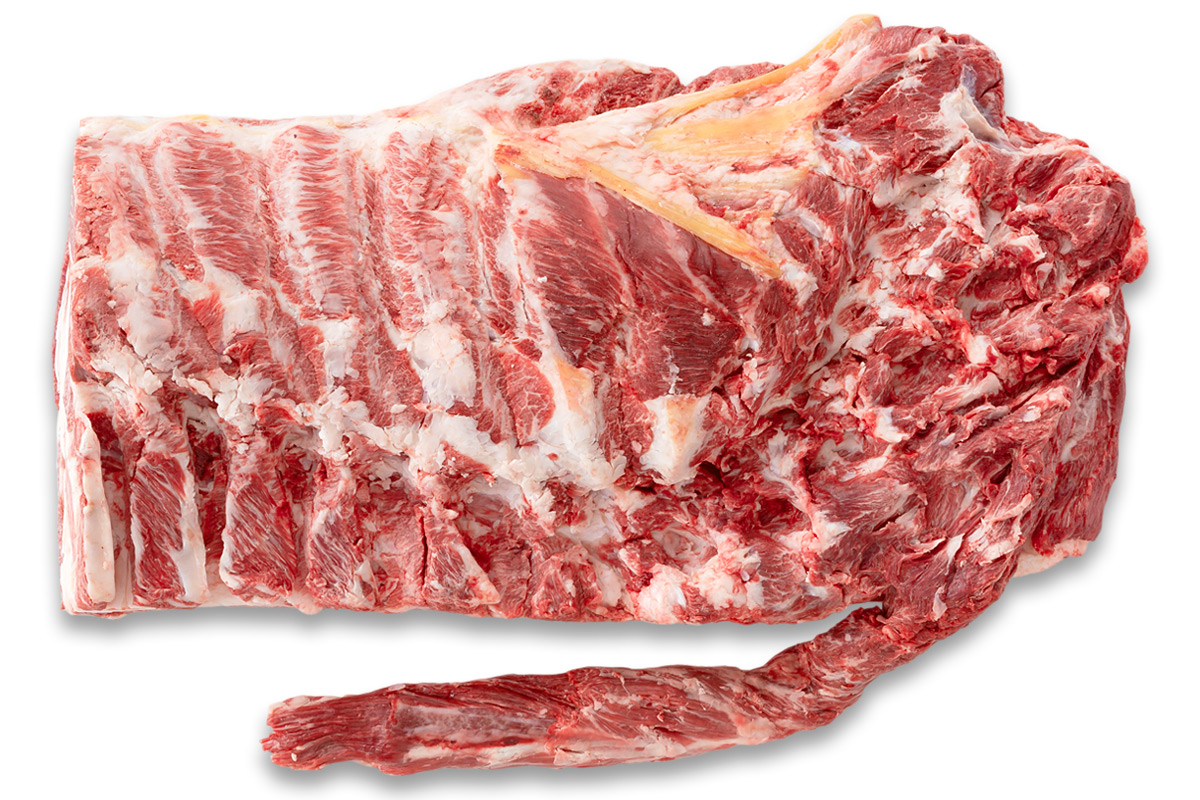 Chuck roll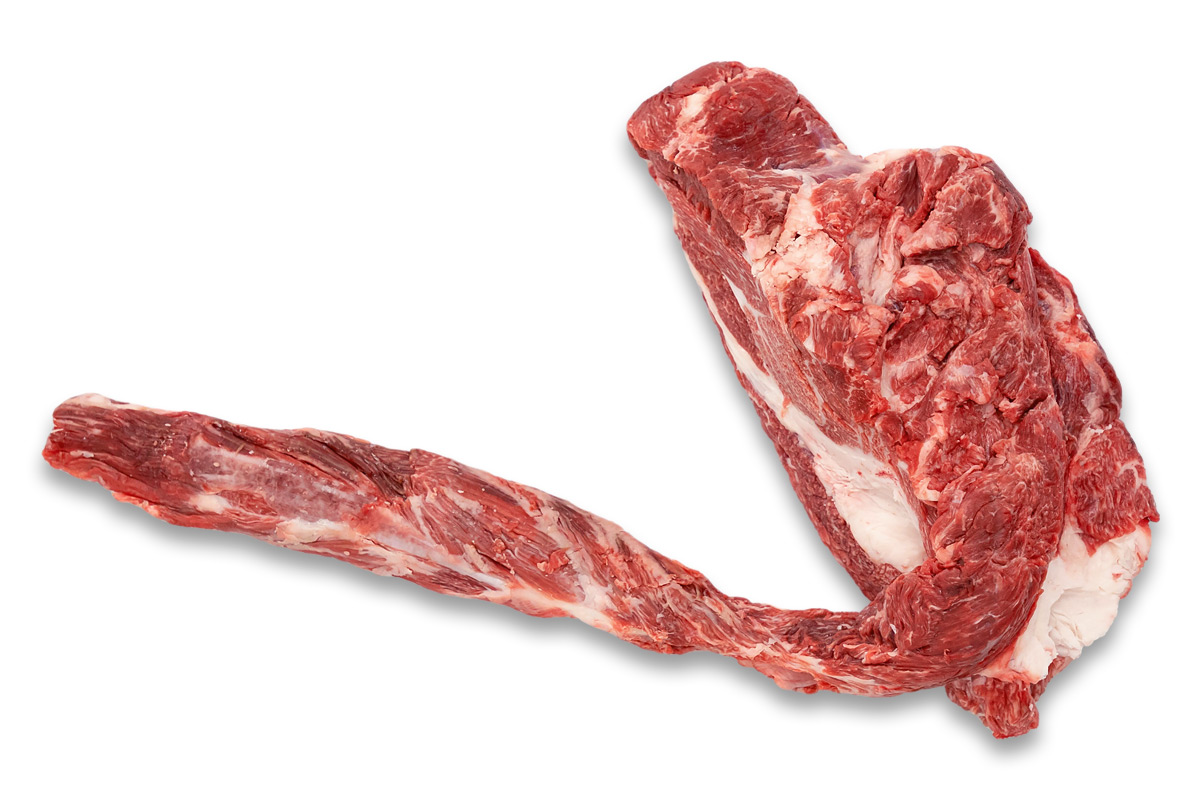 Neck
② Clod, Chuck tender
Component Ratio: 10.9%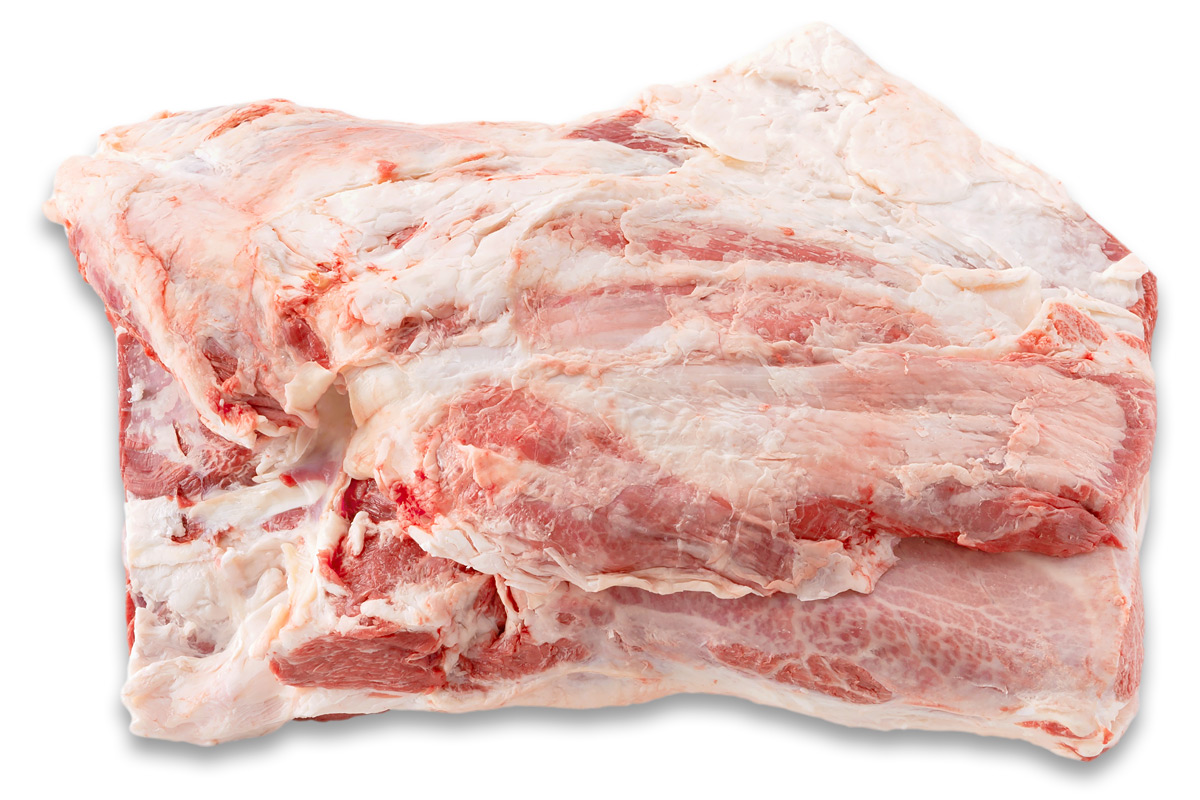 Clod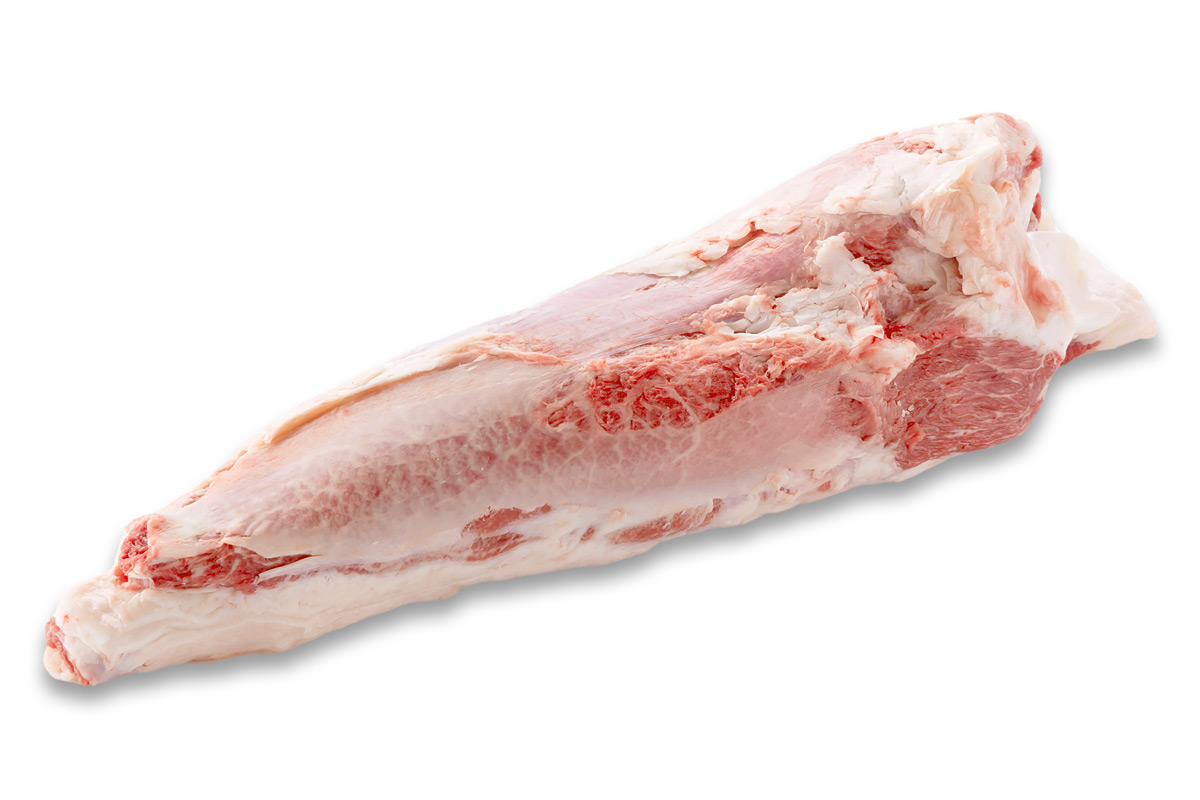 Chuck tender
③ Brisket, Chuck short rib
Component Ratio: 11.6%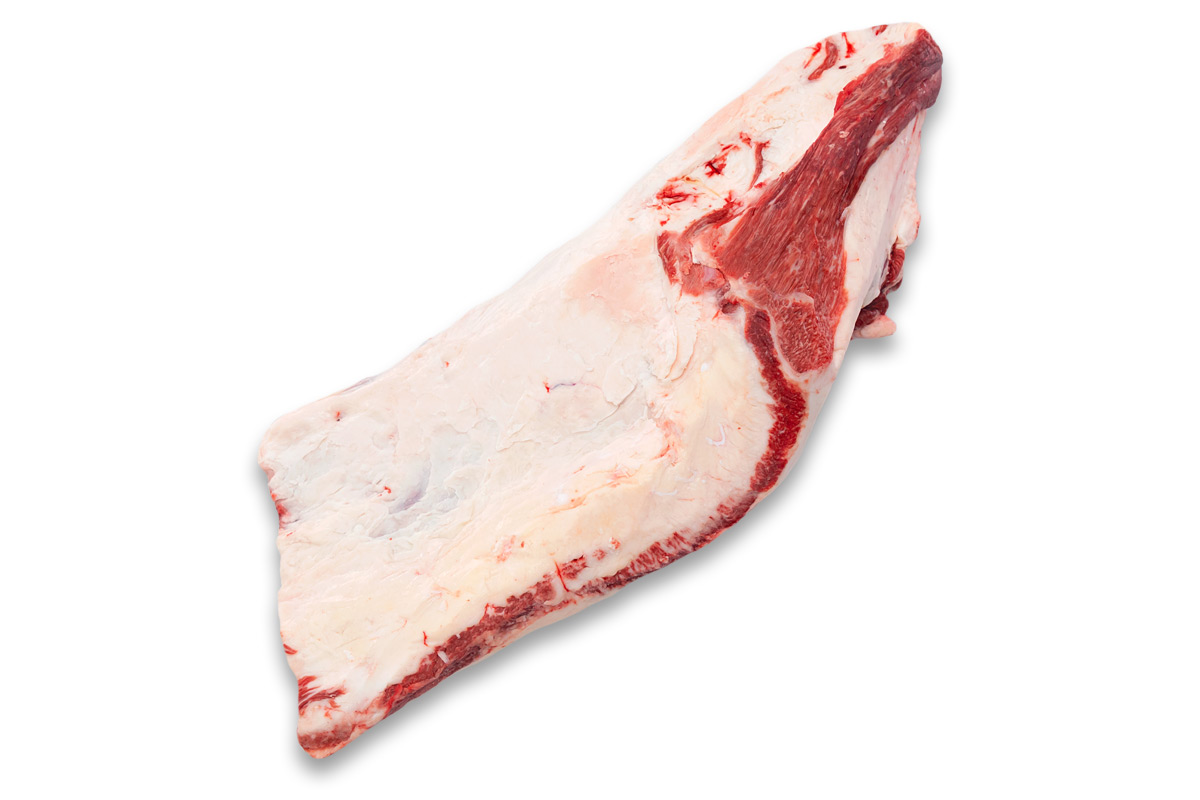 Brisket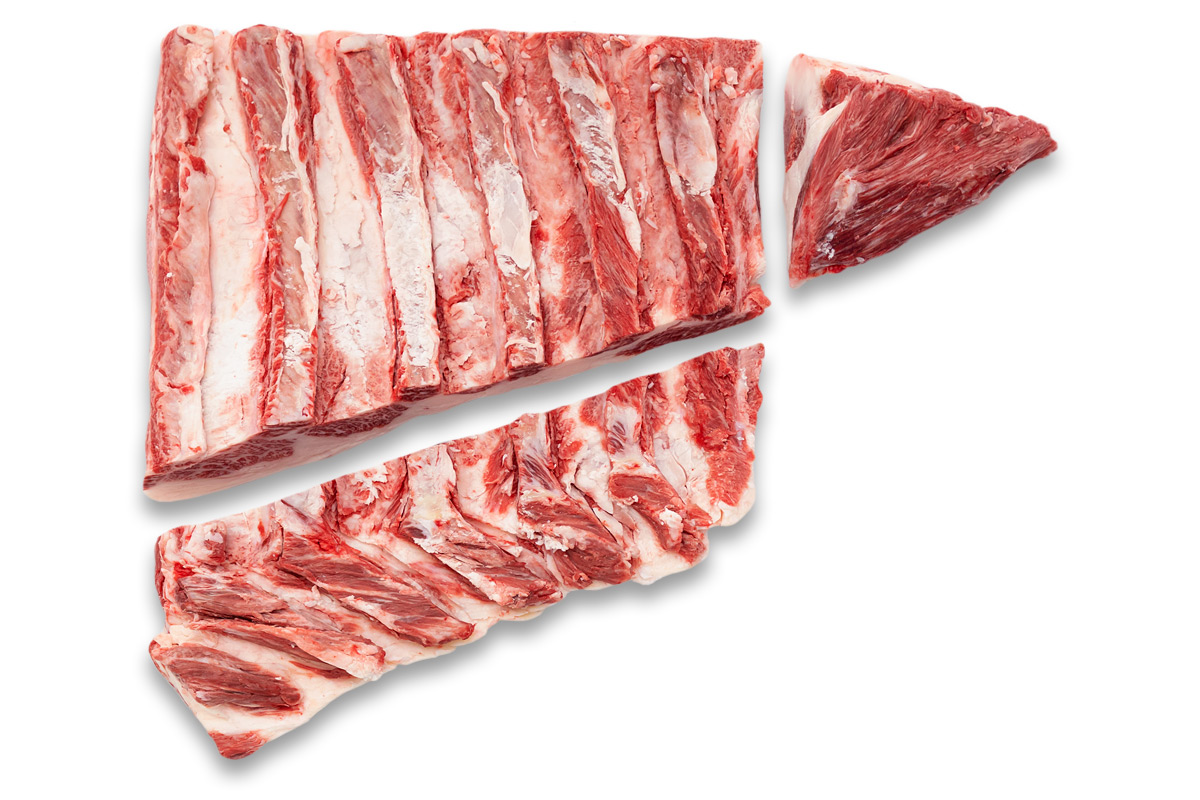 Chuck short rib
④ Striploin, Ribeye
Component Ratio: 10.7%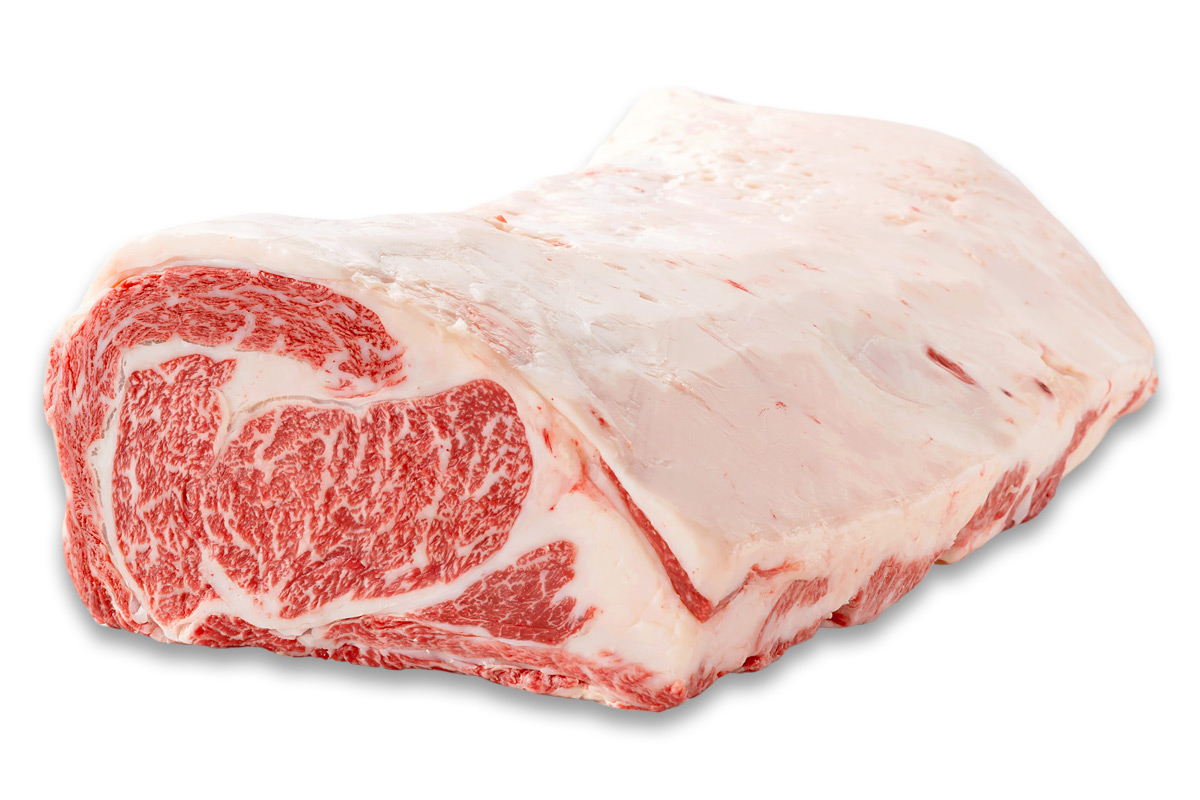 Striploin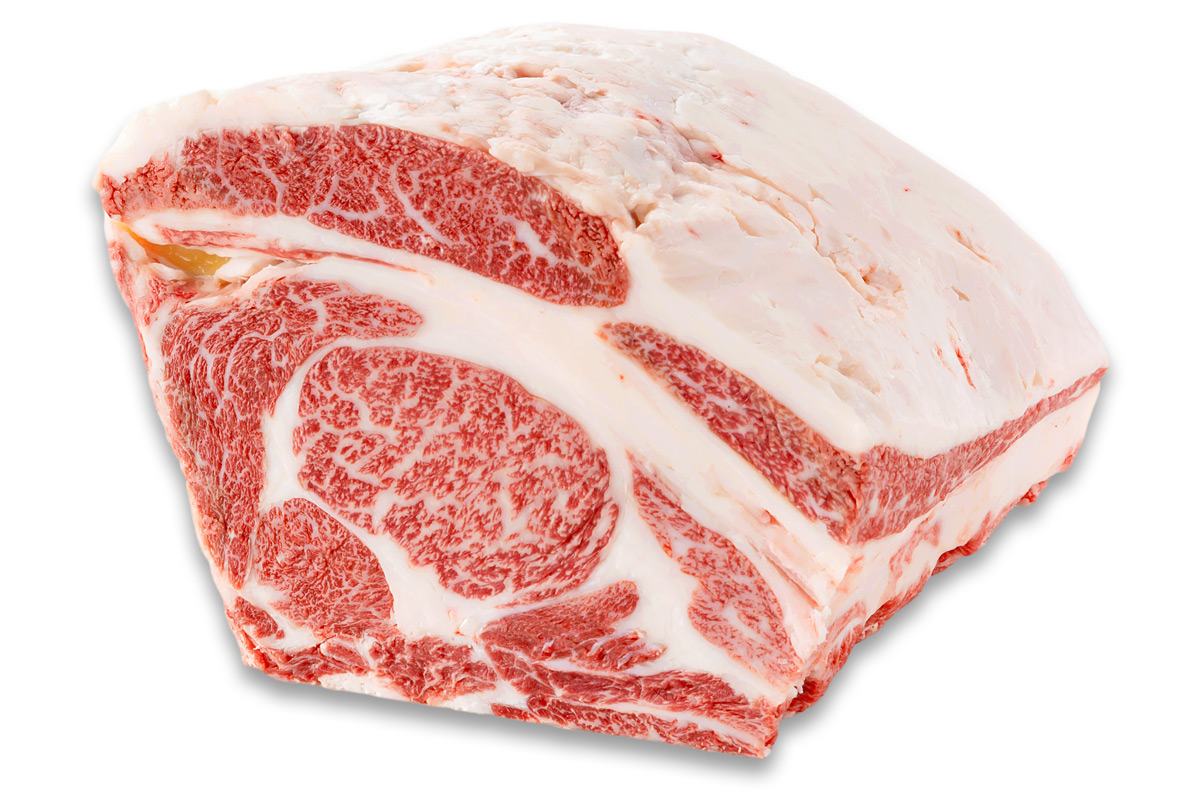 Ribeye
⑤ Tenderloin
Component Ratio: 2.6%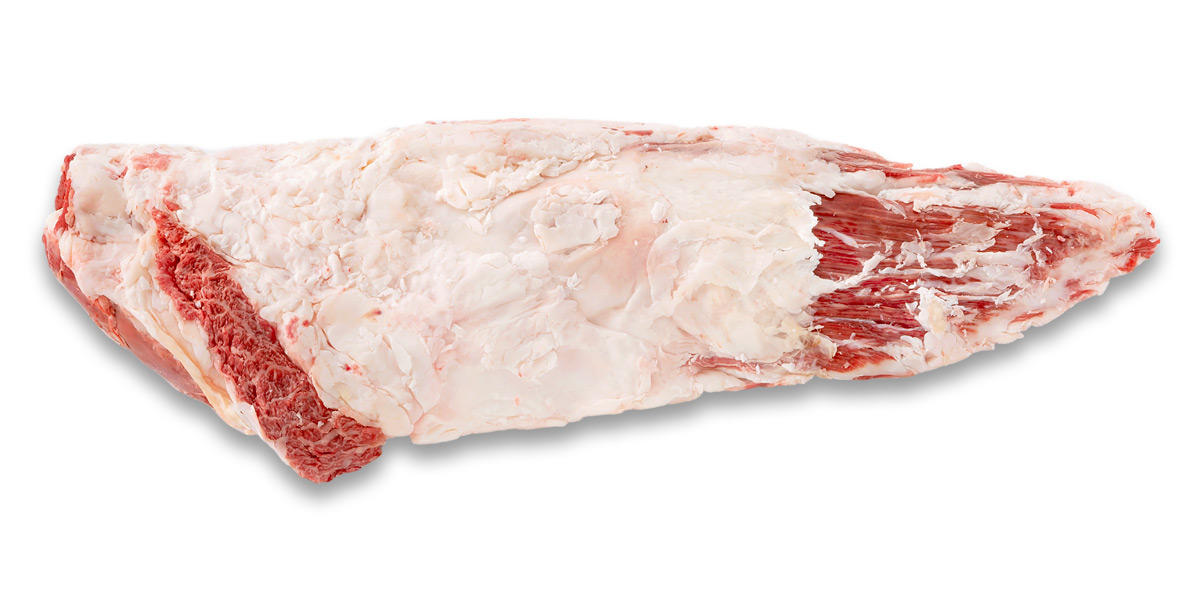 Tenderloin
⑥ Short rib, Short plate
Component Ratio: 19.4%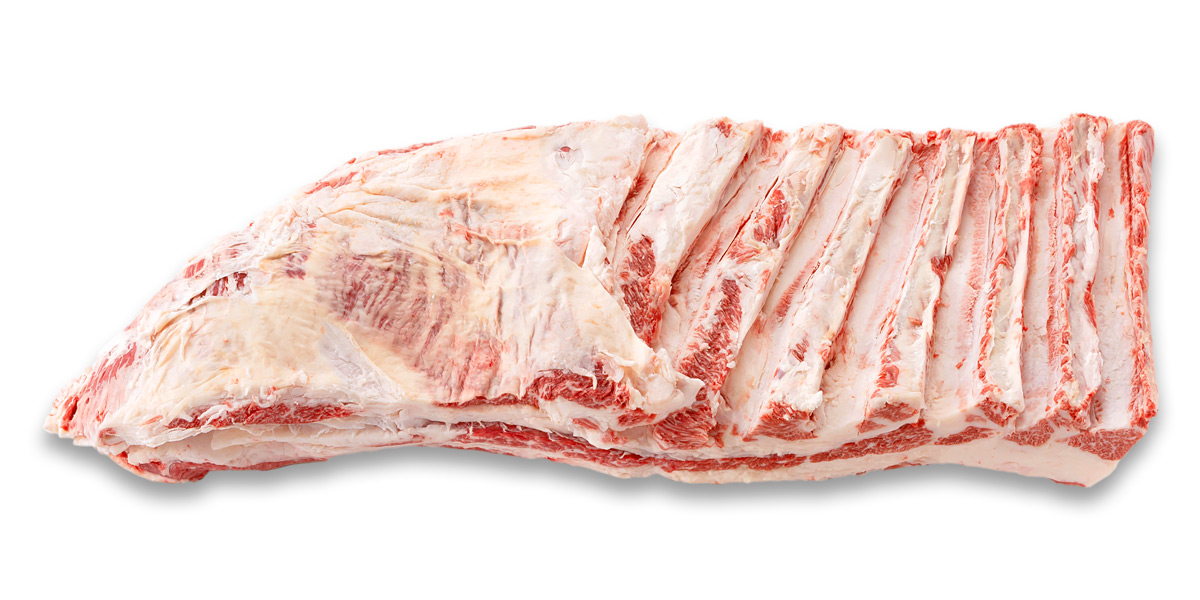 Short rib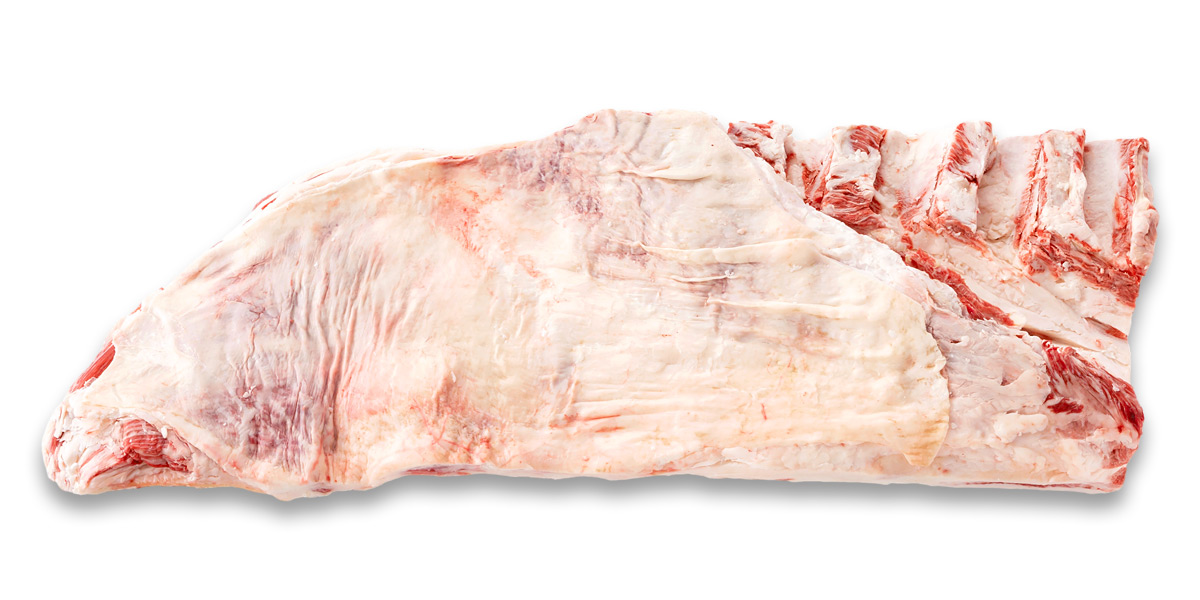 Short plate
⑦ Outside, Inside, Top sirloin Butt, Knuckle
Component Ratio: 25.9%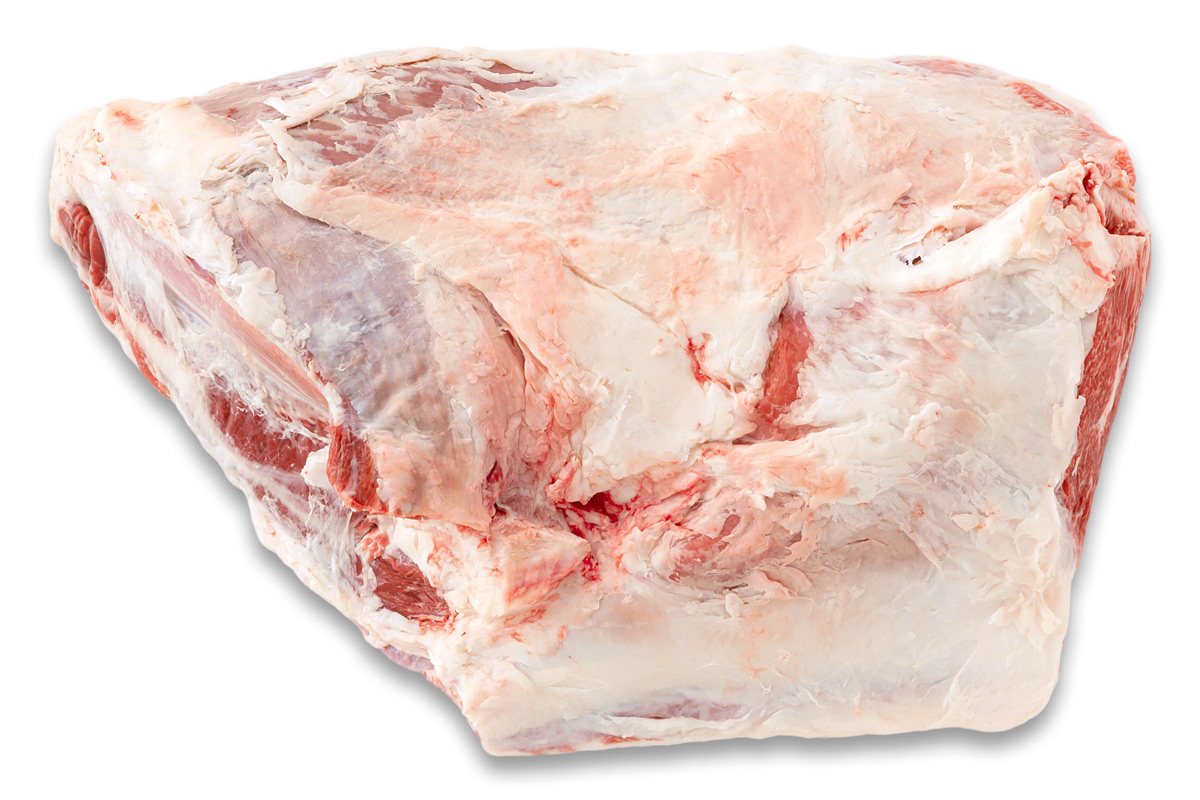 Outside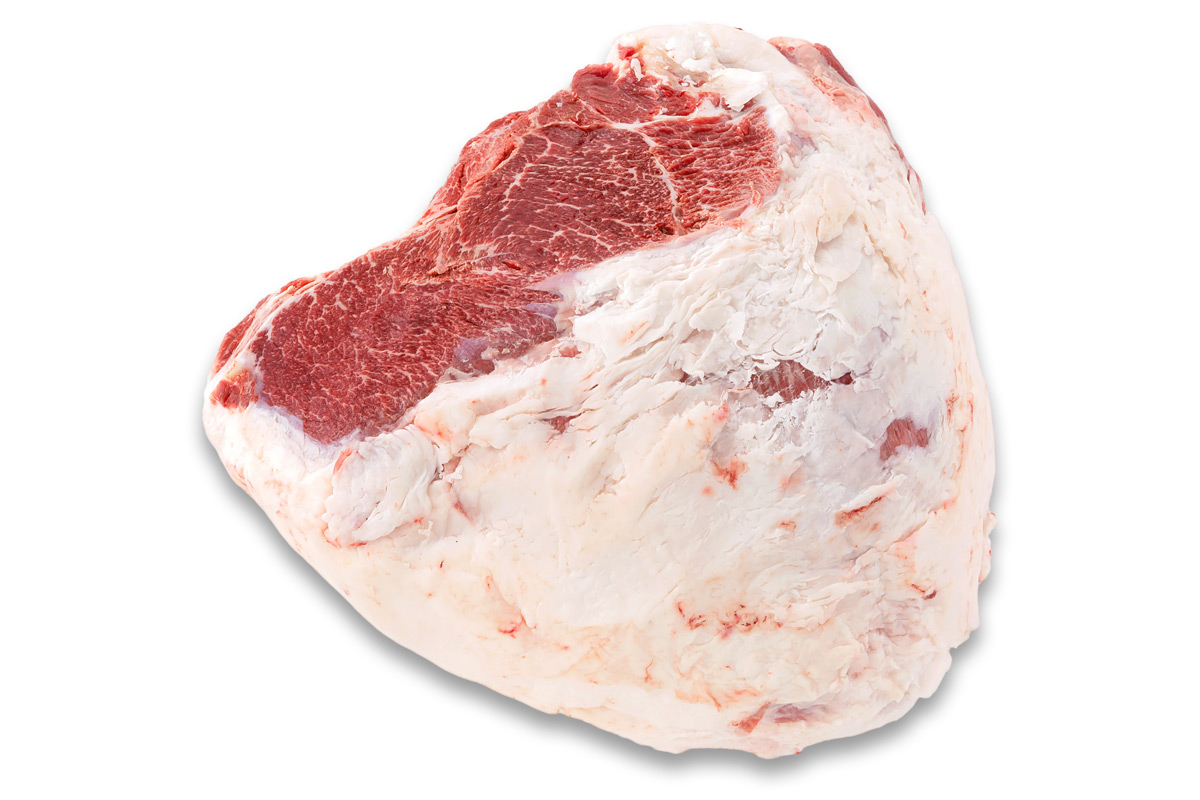 Inside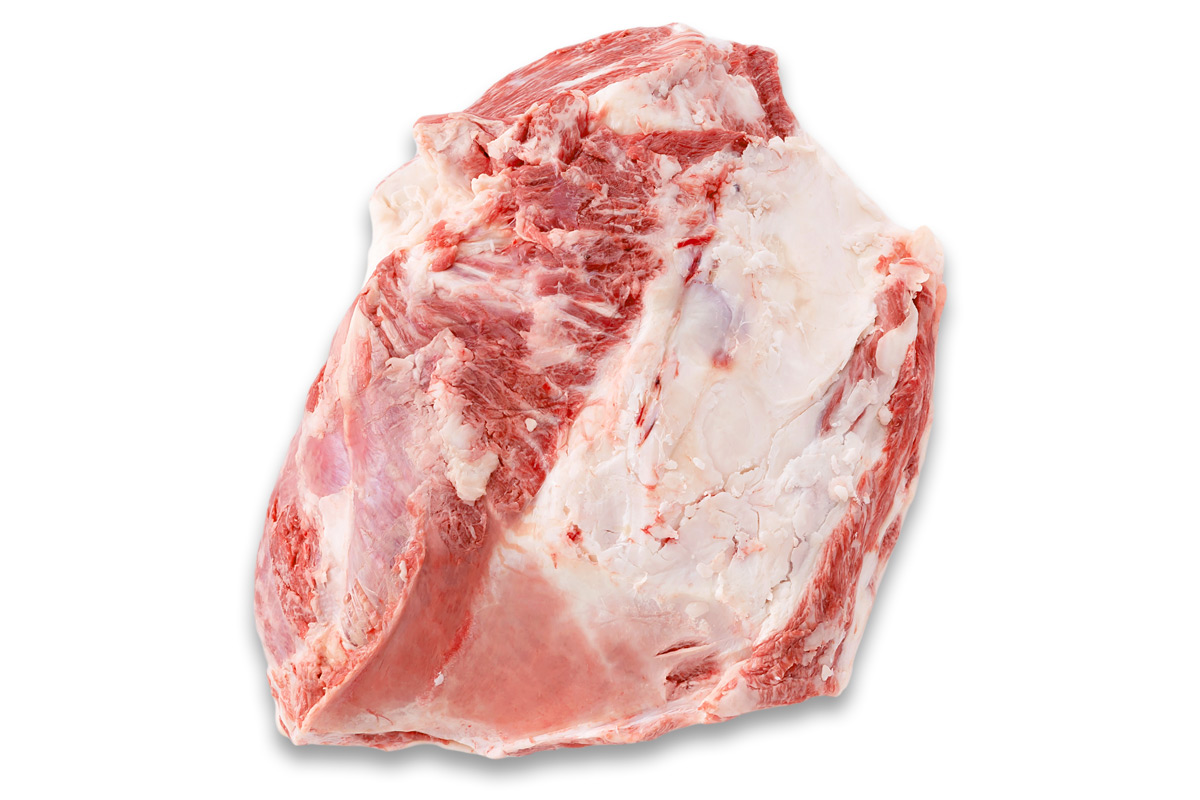 Top sirloin Butt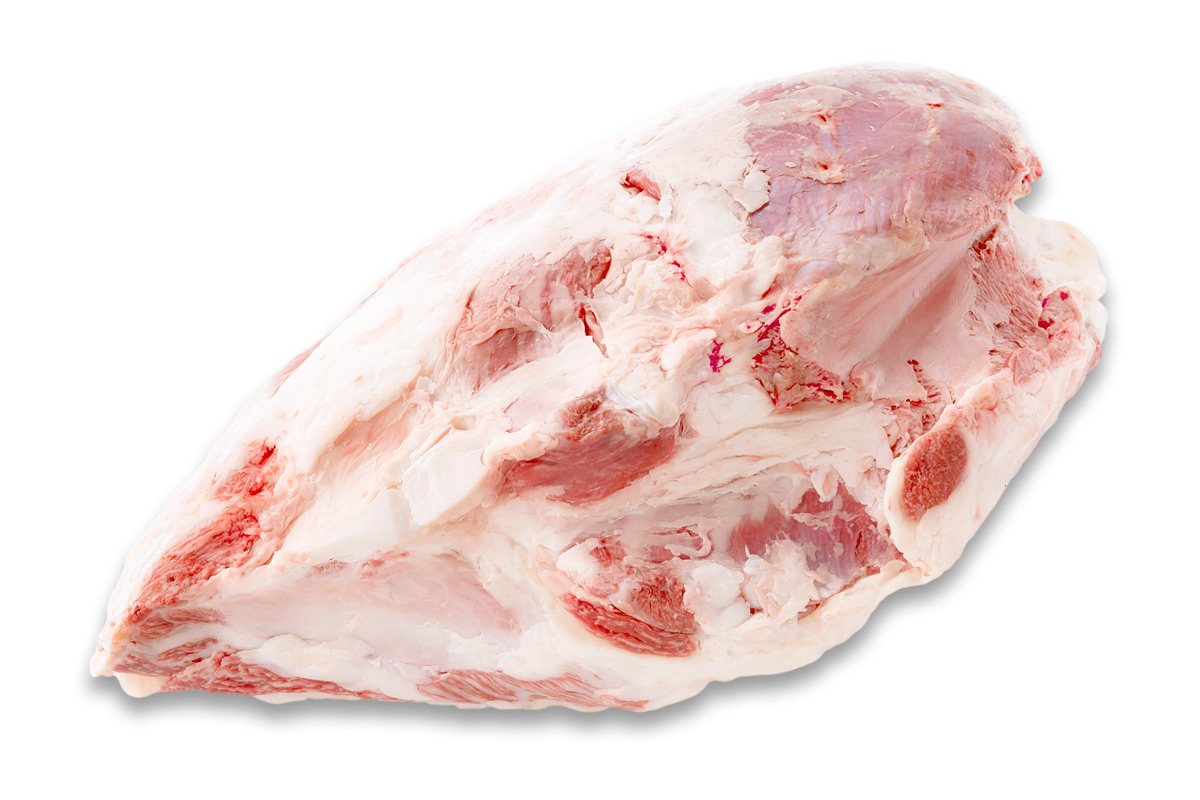 Knuckle
⑧ Shank
Component Ratio: 4.2%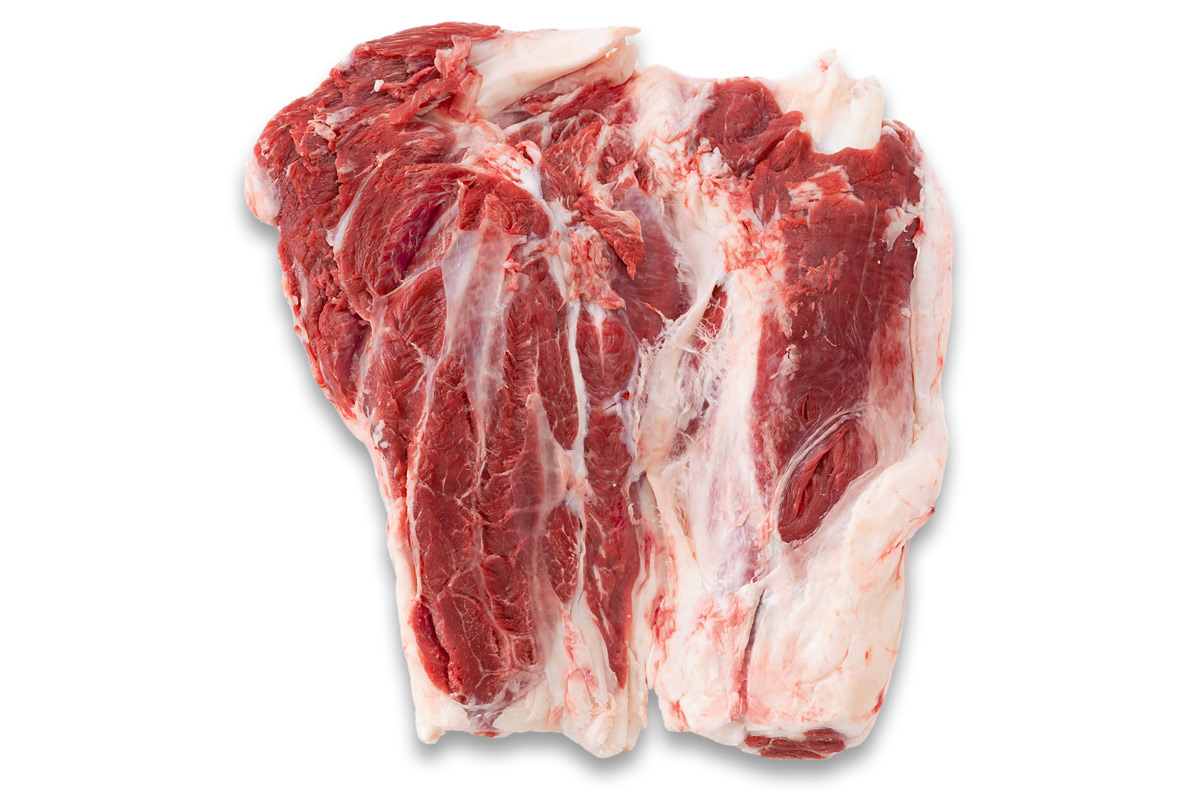 Shank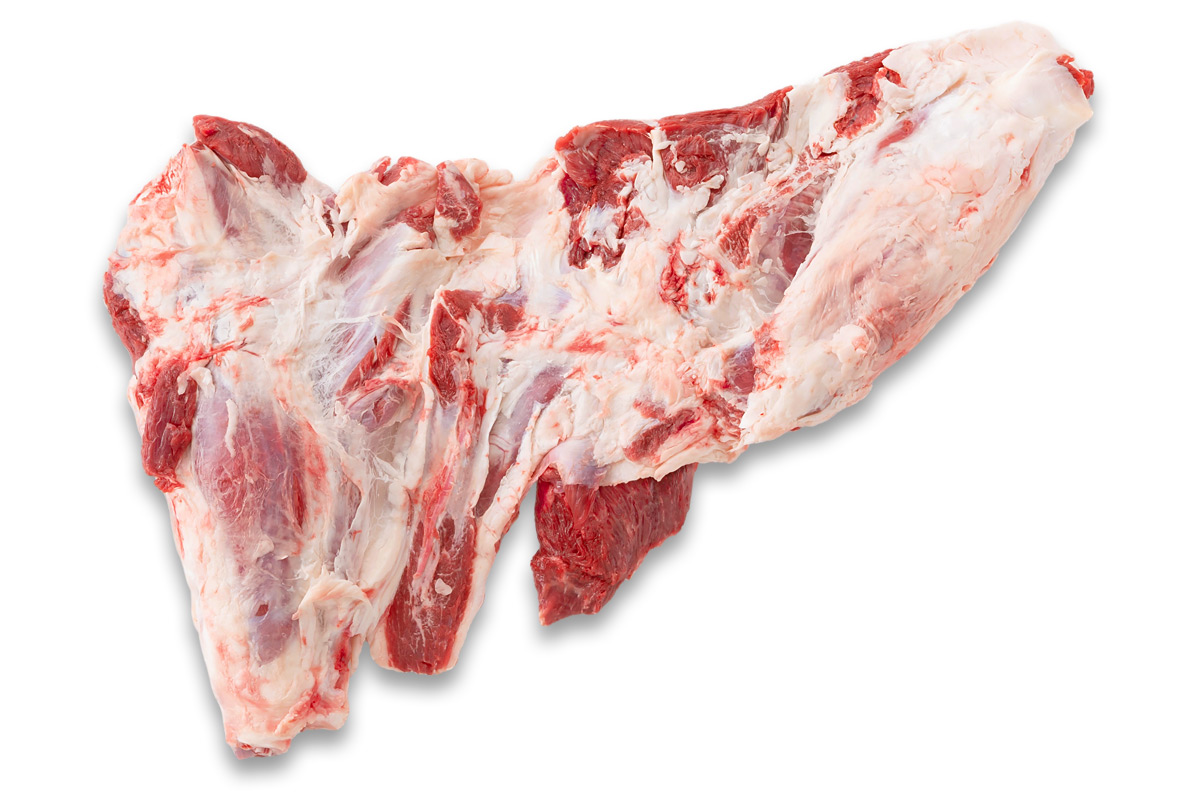 Shank